Two APRIL sustainability-led initiatives were recognised at the recent Indonesia Green Awards 2017. Organised by The La Tofi School of CSR, the Indonesia Green Awards celebrates initiatives and achievements in environmental stewardship in Indonesia.
One of 31 companies shortlisted for this year's event, APRIL took home awards in the "Biodiversity Development and Energy Efficiency" and "New and Renewable Energy Development" categories for its achievements in species investment in the Kampar Pensinula as part of the Restorasi Ekosistem Riau programme and for its renewable energy development through biomass programmes respectively.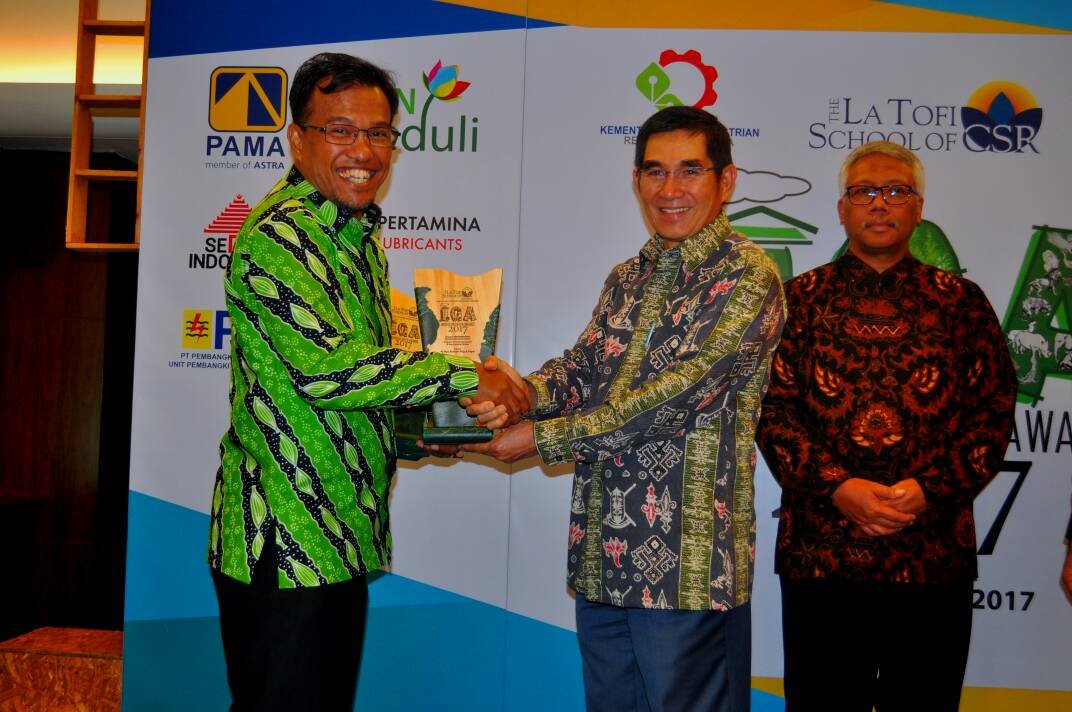 APRIL's wins this year builds on recognition received at last year's awards for its commitment to the Restorasi Ekosistem Riau project and its implementation of its Fire-Free Village Programme.
"The awards signal that APRIL's commitment to high standards are paying off," said APRIL Director, Rudi Fajar, who received the awards on the company's behalf at the Jakarta's event. On receiving the awards, Fajar paid tribute to company founder Sukanto Tanoto's mission to do what is good for the Community, Country, Climate and Company, adding, "our business is not only about profits, but also about advancing the concerns of the community and the general environment."
The Inspector General of the Ministry of Environment, Imam Hendargo, who also spoke at the event, echoed these comments urging the forestry industry to place top priority on creating value for the community and to factor in social and environmental concerns into its operations.He also emphasised the need for companies to create a positive impact and to reduce environmental problems.
APRIL's work is driven by this mindset, Fajar added, noting that 100 per cent of APRIL's energy comes from renewable biomass. "Balancing the environment and business is imperative as the two cannot be separated," he added.