In the face of a sluggish world economy, an imbalance between demand and supply, and the need for ecological and environmental protection, pulp and paper makers in China are going through challenging times.
Huang Wenhai, General Manager of Asia Symbol (Shandong) Pulp & Paper Co., Ltd., tells the reporter from China Green Times on 18 Sep 2014 that "when great waves sweep across the sand, what is left behind wins." What is Mr. Huang's answer to what needs to be done in order for a company to still stand strong after the turbulence subsides?
Two challenges that test the enterprise's competitiveness
On May 24th, 2013, General Secretary Xi Jinping, while participating in the 6th group learning of the CPC Politburo, pointed out that it is important to properly handle the relationship between economic development and ecological and environmental protection. Xi also said that companies have to operate on the understanding that protecting ecological environment means protecting productivity and improving ecological environment means improving productivity. This is so that companies incorporate green, recycling and and low carbon developments into their operations instead of pursuing short-term economic growth at the expense of the environment.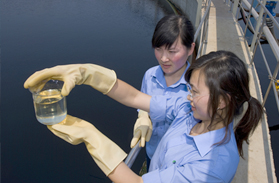 China's pulp and paper making industry has been notoriously known as one that "consumes energy, pollutes the environment, damages resources, blackens the water, and produces odor." In recent years, society's ecological awareness has been on the rise, with increasing requests for environmental protection, resulting in the pulp and paper making industry becoming a target of public criticism. Huang Wenhai believes that environmental pressure is the primary challenge facing today's pulp and paper companies. It is foreseeable a large number of pulp and paper enterprises will be shut down as the enforcement of environmental protection laws becomes stricter.
Huang Wenhai tells the reporter that the second challenge is industry overcapacity. In recent years, the supply generally exceeds the demand in the paper market, leading to serious overcapacity for some paper types. Due to a downward economic trend and inadequate demand, many companies have to reduce or even cease production. As for the wood pulp market, even though there is an undersupply within the domestic market, the new large pulp factories in countries like Brazil and Indonesia are big exporters to the Chinese market. From the global pulp market perspective, the pulp market also has the problem of overcapacity and pulp companies in China face intense competition. A company has to control its costs in order to make a profit in such an environment.
Asia Symbol agrees with the idea to use environmental protection as a criterion to eliminate pulp and paper companies. The reason is that in every project Asia Symbol invests in, sustainable development is the priority criteria - the environmental investment in the first and second phases of the company's project accounts for 24 percent of the total investment. In addition, in the production process, Asia Symbol has increased resource utilization rate and reduced carbon emission by recycling saw dust, black liquor, and steam. The problem of "environmental pressure" will only be an advantage for Asia Symbol.
How to control cost is the answer Asia Symbol needs to find in order to make profit and achieve sustainable development.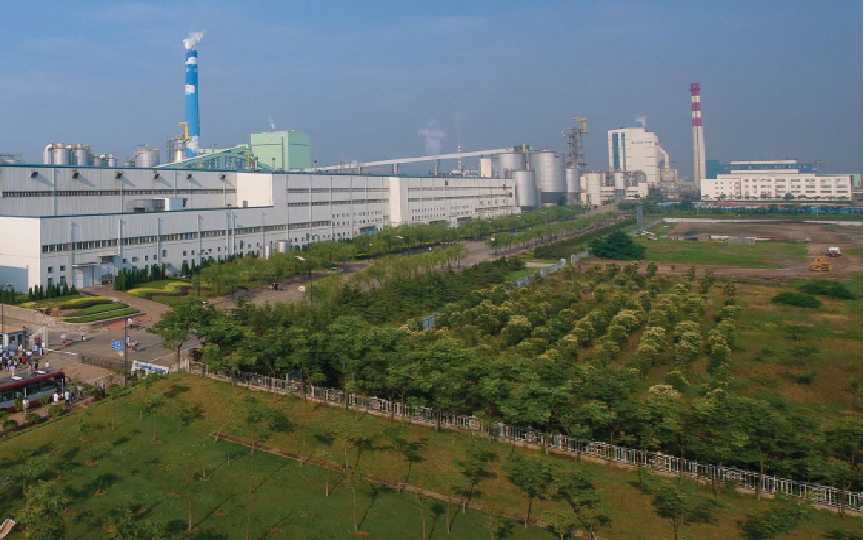 Lower the cost and seize the opportunities to grow
Competitiveness is a word Huang frequently mentioned. In the context of a depressed paper making industry and fierce competition, lower cost structure and lower energy consumption are the greatest competiveness for a pulp and paper enterprise.
Huang proudly says that Asia Symbol's greatest competitiveness is the operation model that integrates "forest-pulp-paper". The company makes use of overseas wood to make pulp domestically, and then uses self-produced pulp to make paper and downstream products. This kind of business model ensures that the wood can skip processes such as drying, packaging, transportation, and remelting in the whole process and can be directly used to make paper, thus saving costs, lowering energy consumption, and raising production efficiency. In addition, the level of integration of the pulp industry is extremely high and requires infrastructure such as deep water ports, competitive chemical suppliers, equipment maintenance providers, and Shandong is very competitive in these areas.
The publication of the 12th Five-year Plan for Paper Making Industry and the 12th Five-year Plan for Energy Consumption and Emission Reduction indicates that the pulp and paper making industry has entered a period of profound adjustment. The factories with excessive capacity and high energy consumption, pollution, and not cost competitive will become obsolete due to a lack of competiveness. For the pulp companies that meet market demands, have good economies of scale, are low cost, and protect the environment, this is an opportunity to grow larger and stronger.
Asia Symbol continues to reduce its cost structure and increase its competitiveness through optimizing its production and management processes. Since April 2013, Asia Symbol has incorporated the lean production and management model of Toyota of Japan. In the first half year of 2014, Asia Symbol recorded 306 continuous improvement projects made by various departments and 7632 improvement suggestions made by employees, with the employee participation ratio at 86.45%.
Huang Wenhai says that for every decision Asia Symbol makes, the company considers its impact on the environment, its contribution to the industry, and its market-competitiveness. Today, paper making industry has entered a time of low profit. Only by meeting market demands, ensuring quality and efficiency, reducing energy consumption and carbon emission, and protecting the environment can the companies stay afloat. "When the waves sweep across the sand, only what is left wins."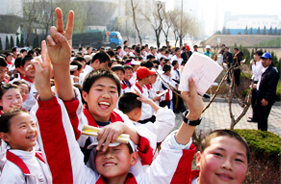 Build a harmonious community together in a sustainable way
Huang Wenhai says that for Asia Symbol, sustainable development means protecting the environment, saving resources; it means co-existing harmoniously with the community and promoting community development; it means paying taxes to the government according to the law so as to create economic prosperity; it means being responsible to the investors and growing the company; it means bringing benefits to the employees and creating a favorable platform for them to develop.
Asia Symbol actively encouraged doing business with local companies throughout its supply chain, thereby contributing to an increase in the local companies in sectors such as construction and handling, as well as in labor-intensive industries like logistics and transportation, property cleaning services. It is estimated that Rizhao City has nearly 1000 companies that cooperate with Asia Symbol, contributing nearly 40 million RMB in output value to the community and hiring over 300 people within the community. The companies also invested 1.45 million RMB to help needy students, award outstanding teachers and students, buy teaching equipment within the Rizhao Economic Development Zone.
Without sustained scientific innovation, the sustainable development road will never be smooth. Asia Symbol attaches great importance to research and development investment. Combining lean management, the company improves production technologies and innovate the product offerings. For the projects with good prospects and high level of technology, patents are registered. Huang Wenhai says that the company has invested 68 million RMB to introduce technology from Singapore to build an urban sewage recycling project, which recycles 40,000 square meters of waste water from Rizhao First Sewage Treatment Plant, thereby saving over 10 million square meters of water resources, reducing pollution emission. This project recycling urban life sewage for pulp production serves as a model for sustainable development.
Facing the waves that sweep the sand, Asia Symbol believes that it will be the left standing when the waves subside. "Because we believe our "forest-pulp-paper" integrated operational model, top-notch pulp & paper technology, equipment, management, control system, outstanding staff, and advanced environmental protection achievements will put Asia Symbol in an invincible position." says Huang Wenhai.
On the road of sustainable development, Asia Symbol has taken a firm step. Huang Wenhai says that in the next step, Asia Symbol will consider market needs, try to shift the industrial structure from pulp on the upstream to paper on the downstream, continue to increase the types of pulp and paper products, lengthen the industrial chain, and improve the overall competitiveness of the company. The company will continue to increase technology innovation and try to be a benchmark in the paper industry, so as to increase resource utilization rate, lower cost, protect the environment and make contribution to the long-term sustainable development of the pulp and paper industry.
Translated from article from China Green Times