As Chairman of the Village Cooperative (Koperasi Unit Desa/KUD) Phirawa Bhakti Desa Buana Bakti, Kerinci Kanan District, Regency of Siak, Riau, Sunarto always advises his fellow farmers to work hard and work smart. "All issues or problems must be brought to the Village Cooperatives. Farmers discuss about the constraints and problems they face with Village Cooperatives who will help them to find solutions," said Sunarto.
Village Cooperatives and companies such as Asian Agri play a big role for the smallholders farmers, Sunarto said. In addition to regulating the sale of palm oil fruit bunches, Village Cooperatives also pay attention to the process of fertilization and farmers' harvest. In this way, the farmers are assured of a net income on a monthly basis, after deducting the costs that they incurred. Palm oil companies and farmers can not be separated. They are united for the same purpose, namely the welfare of the smallholders farmers.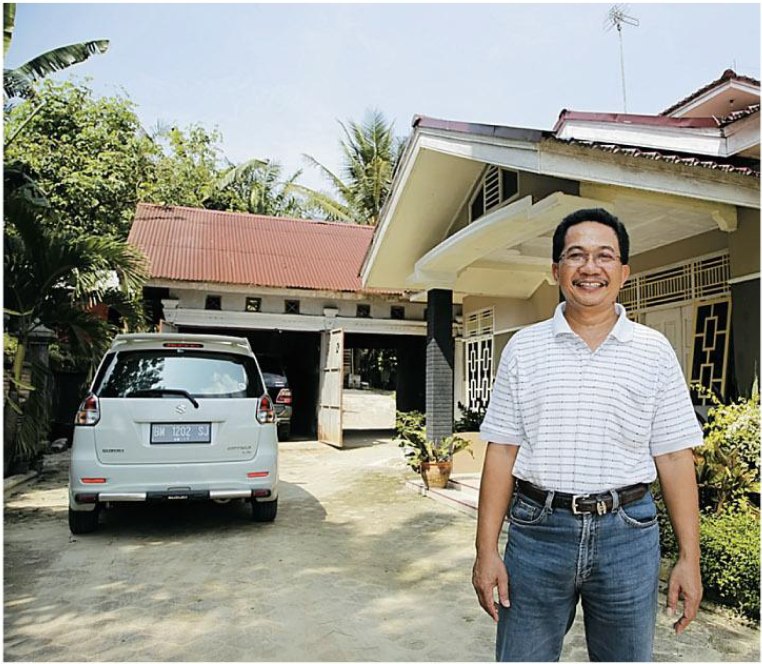 Asian Agri's efforts to improve the welfare of the smallholders farmers was recognized and awarded by the Association of People's Nucleus Company the Palm Oil Growers (AspekPIR). This award was given to recognize the contributions that Asian Agri has made over the last 20 years to the palm oil growers in Indonesia, especially Riau.
The community partnership with smallholders was established by Asian Agri in 1987, and it now covers a land area of 60,000 hectares and more than 29,000 farmer families. Through this community partnership, Asian Agri smallholders get a lot of advantages, such as agricultural training aid to produce good quality crops which means higher income to the farmers, provision of fertilizer aid, and access to loans aid.
The training is also provided on topics related to sustainable plantation practices, for example by providing training on how to optimize the production with the concept of high conservation value forest (HCVF), as well as the prevention and control of forest fires.
"The training is done by bringing in special teams. Through this training, farmers are expected to understand the importance of adhering to the principles of sustainability and doing plantation activity that is environmentally friendly," said General Manager of Asian Agri Freddy Wijaya.
Through training and continuous guidance, Freddy said, four plasma plantations, with a land area of about 42,000 hectares, involving 43 Village Cooperatives with a membership of more than 21,000 farmers, located in Riau and Jambi, have obtained the Roundtable on Sustainable Palm Oil (RSPO) certificates. The rest of the plasma plantations are in the process of submission and audit for the RSPO certification.
Translated from an article published in Bahasa Indonesia. on Koran Sindo on 23 September 2014.