Since its founding in 1979, Asian Agri has grown to become one of the world's leading palm oil producers, managing 100,000 hectares of land comprising 27 sustainably-managed plantations. Integral to its success over the past four decades is its close partnership with the thousands of smallholder farmers, who collectively manage another 60,000 hectares of oil palm plantations.
As a tangible demonstration of Asian Agri's commitment to its smallholder partners, the company distributed IDR 2.62 billion to the six representatives of the Association of Village Unit Cooperatives (KUD) consisting of 29,000 farmers.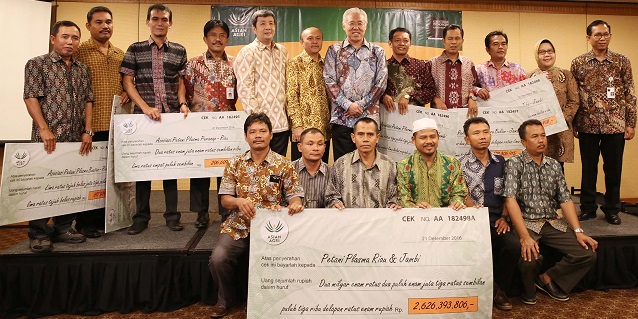 All six KUD located in the province of Riau and Jambi have obtained certification in the field of sustainable palm oil (Sustainable Palm Oil Certification), with technical assistance from Asian Agri through its initiatives to share methods in sustainable agricultural practices.
Present at the ceremony on December 21, 2016 was Indonesia's Minister for Trade Enggartiasto Lukita and Director of Asian Agri Freddy Widjaja.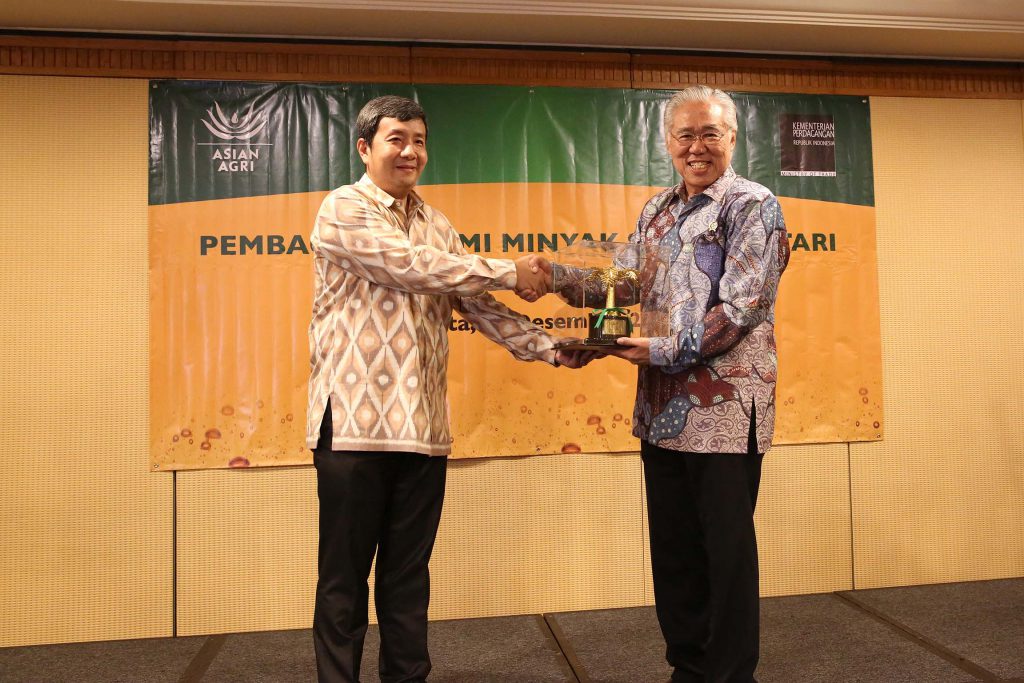 "The European countries are very receptive to palm oil from plantations that meet the principles of sustainability," said Freddy Widjaja.
"This premium sharing from 2015 sales is really a tribute and appreciation to the smallholder growers who have implemented sustainable plantation practices. Without their partnership over the years, Asian Agri could not have become the industry leader that it is today."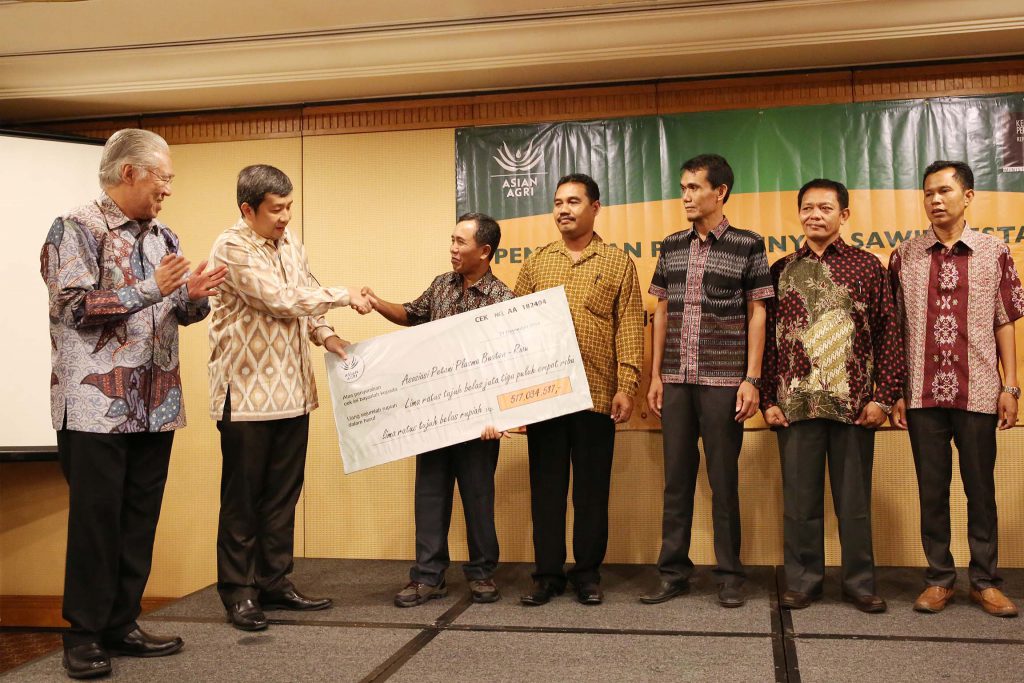 Welcoming the partnership between Asian Agri and the plasma farmers, Indonesia's Minister for Trade Enggartiasto Lukita remarked, "The type of relationship between Asian Agri and the smallholders will have a positive impact on the quality of palm oil from Indonesia.
"Through the efforts at helping the plasma growers achieve international certifications, we are showing our commitment to maintaining a sustainable agricultural sector in Indonesia."