Tracing its roots to 1981 when Tanoto Foundation Founder & Chairman Sukanto Tanoto and his wife Tinah Bingei Tanoto established a kindergarten and elementary school in rural Besitang, Sumatera Utara, the Foundation has over the decades been dedicating itself to leveling the playing field for even the most disadvantaged in society across Indonesia through its Education, Empowerment and Enhancement programmes.
Tanoto Foundation Board of Trustees member Belinda Tanoto recently had an opportunity to share the foundation's philosophy towards promoting inclusive growth in society when she was a panelist on Perspectives, Channel NewsAsia's flagship panel discussion programme filmed in front of a live audience at the Singapore Management University (SMU).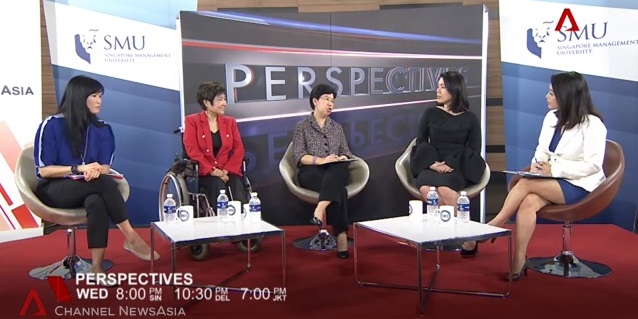 The panel featured SMU Provost & Lee Kong Chian Professor of Social Sciences Lily Kong, Nominated Member of Parliament & President of Society for the Physically Disabled Chia Yong Yong and CEO of the National Volunteer & Philanthropy Centre Melissa Kwee. The panel discussion was moderated by veteran journalist Sharon Tong.
Themed "Building a More Inclusive Society," Belinda Tanoto expounded on how access to basic quality education that builds proficiency in fundamental knowledge domains such as math, science and reading as well as partnering key stakeholders such as the local community, the government and NGOs to create a holistic integrated solutions are necessary to create the conditions for inclusive growth – a win-win outcome for companies and communities.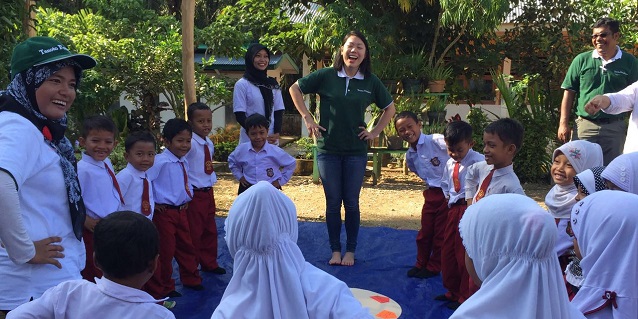 This discussion marks Belinda's second participation as a panelist on the Perspectives programme. The first was in 2015, when Belinda advocated for a collaborative approach among multi-stakeholders to more effectively combat inequality in Asia.
A tireless champion of the mission and values of Tanoto Foundation, Belinda recently revealed in an interview with the National University of Singapore that when her siblings and her were kids, their father Sukanto Tanoto and mother Tinah Bingei Tanoto brought them to an orphanage to share their toys with the children there so that the young Tanotos can learn the lesson that the more one has, the more one needs to share. Channel NewsAsia's Perspectives panel discussion on "Building a More Inclusive Society" airs on April 19 at 8pm (SG)/7pm (JKT). Catch the web special here.