In a recent interview published in the Jakarta Globe on 5 October 2014, Anderson Tanoto, the son of the founder of Royal Golden Eagle, said that RGE is expanding into making specialty cellulose and exporting liquefied natural gas from Canada.
RGE is a global group of companies led by its founder and chairman, Sukanto Tanoto. Its natural resources-based manufacturing operations in pulp and paper, cellulose products, agribusiness, and energy production spans throughout China, Brazil, and Indonesia.
Its pulp and paper business under Asia Pacific Resources International Limited (APRIL), operates the world's largest integrated pulp and paper mill located in the Riau province of Sumatra, Indonesia and the office paper produced under the flagship brand PaperOne is sold in more than 75 countries worldwide.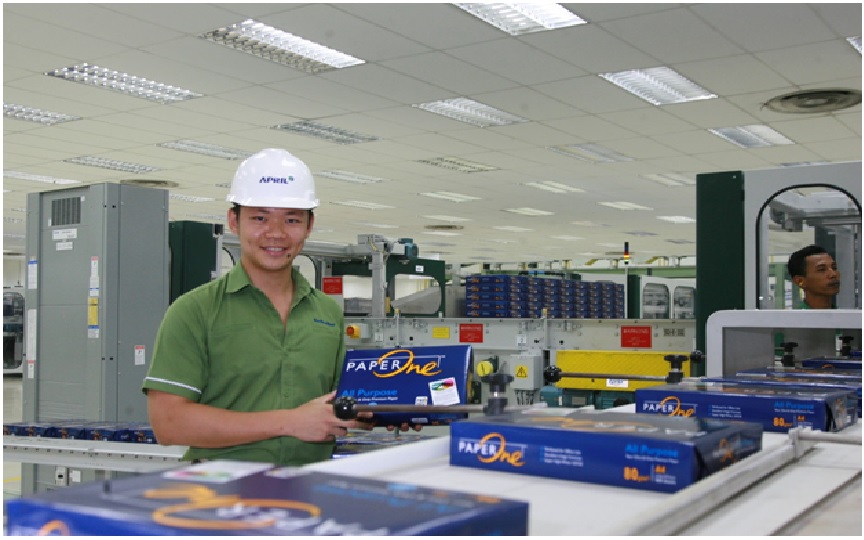 "We have produced products that give value add; we have processed woods into pulp and paper, but we can do more," Anderson, the company's rising leader, said.
Anderson explained that wood fibers can be used in many other ways, such as being processed into rayon for clothing fabrics or being processed into specialty cellulose, which has many uses, including in the making of LCD screen as coating cellulose.
"Cellulose can also be used [as additive] into toothpaste, and many other. But nowadays, such processing is done mostly in Europe and the United States. If we can do such processing in Indonesia, it may be our future," Anderson said.
RGE controls Sateri Holdings, one of the largest specialty cellulose producers in the world. Sateri is a Hong Kong Stock Exchange-listed company, with a vertically integrated business model. Its upstream operations in Brazil consist of a renewable eucalyptus plantation and a state-of-the-art mill producing high-purity dissolving wood pulp. Sateri's downstream business in China consists of production facilities that use dissolving wood pulp to produce viscose staple fiber to capture the fast growing consumer market demand in China.
In the interview, Anderson also disclosed that RGE plans to ship liquefied natural gas from Canada to customers in Japan and China from 2017. This will be done through Woodfibre LNG, part of Pacific Oil & Gas, which is the energy resources development arm of RGE focused on meeting the increasing energy requirements of growing Asian economies.
"No company has ever shipped LNG from Canada overseas. Through Pacific Oil & Gas, we aim to become the first company that exports LNG from Canada," he said.
Click here to read the interview published in the Jakarta Globe.
Read about Woodfibre LNG signs MOU with Guangzhou Gas.