Editor's Note: This article first appeared on NUS Giving. Reprinted with permission.
Ms Belinda Tanoto strongly believes in spending a lot of time with stakeholders on the ground to discover the real issues that can help shape philanthropic strategy. The youngest daughter of Mr Sukanto Tanoto and Mrs Tinah Bingei Tanoto serves as a Trustee on the Board of the Tanoto Foundation, the philanthropic arm of the RGE group. Founded in 1981 by her parents, the Foundation has supported the National University of Singapore (NUS) with gifts to scholarships, professorships and research.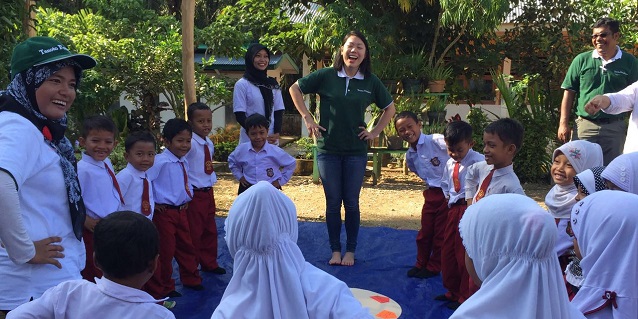 The Business graduate is immensely passionate about her work in improving the access to and quality of education in less developed countries and applies principles she has learnt to find solutions for the community.
"The team and I spend a lot of time with teachers, parents and school supervisors to get valuable feedback. We believe that innovation happens on the ground, not in the headquarters. In discussing the issues with the community and listening to their concerns, the Foundation is better able to pilot solutions that address real needs. For example, we expanded our teacher training programme to include principals when we discovered that school leadership was a critical component contributing to quality education," Ms Tanoto explains, acknowledging that partnerships are also crucial in ensuring that assistance rendered to communities in need is holistic and sustainable.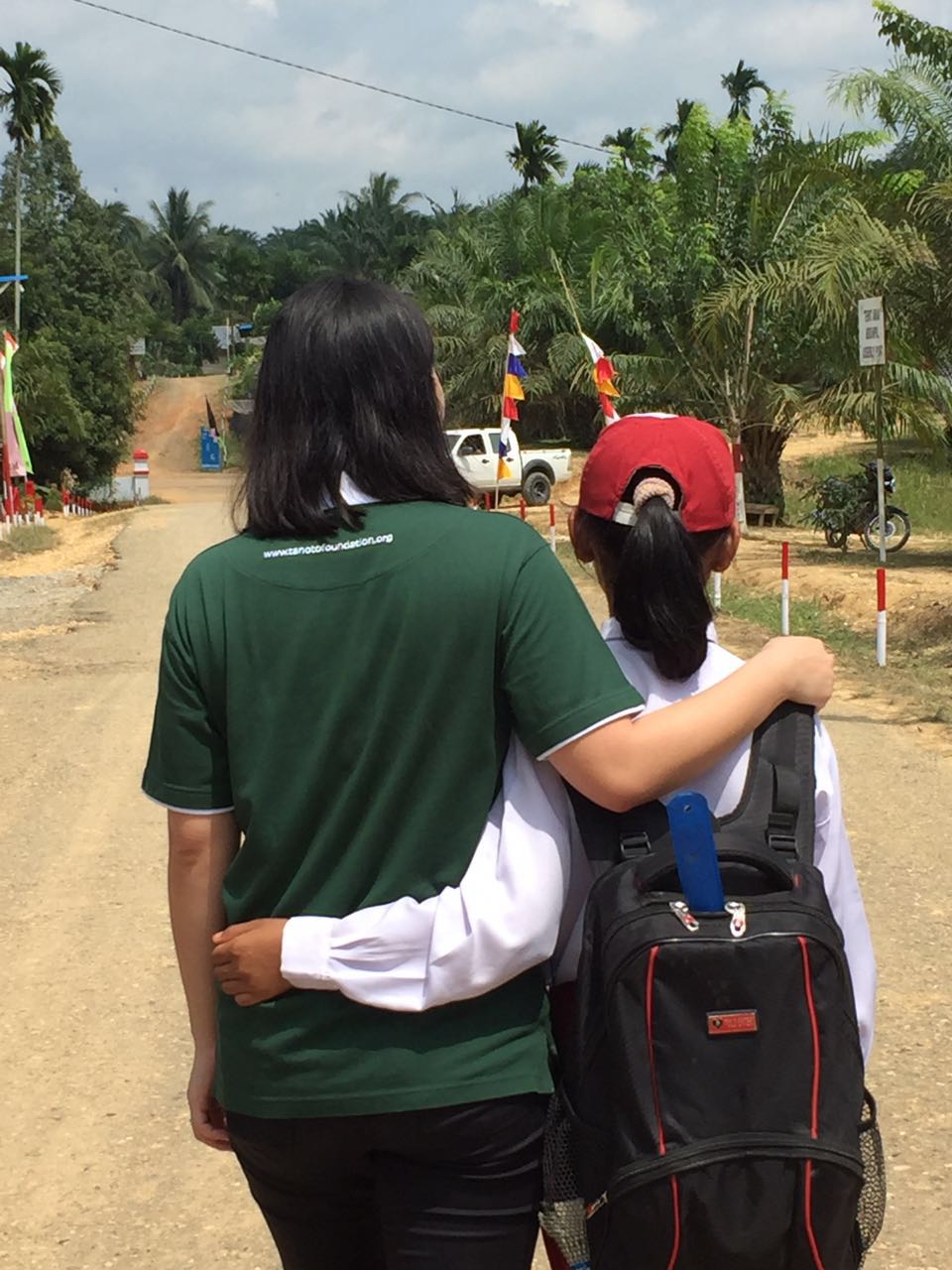 "In Singapore, we partner with NUS to achieve our objectives. We have supported outstanding students in pursuing medical education at the NUS Yong Loo Lin School of Medicine, for example. We see NUS as a valuable partner in philanthropy because education is a bedrock of society. Partnering with NUS—a global university rooted in Asia—is a good way for us to address society's most pressing challenges," says Ms Tanoto, who spent personal time here as a judge for the Crossing the Chasm Challenge 2016, a social enterprise student competition held by the Asia Centre for Social Entrepreneurship and Philanthropy at the NUS Business School.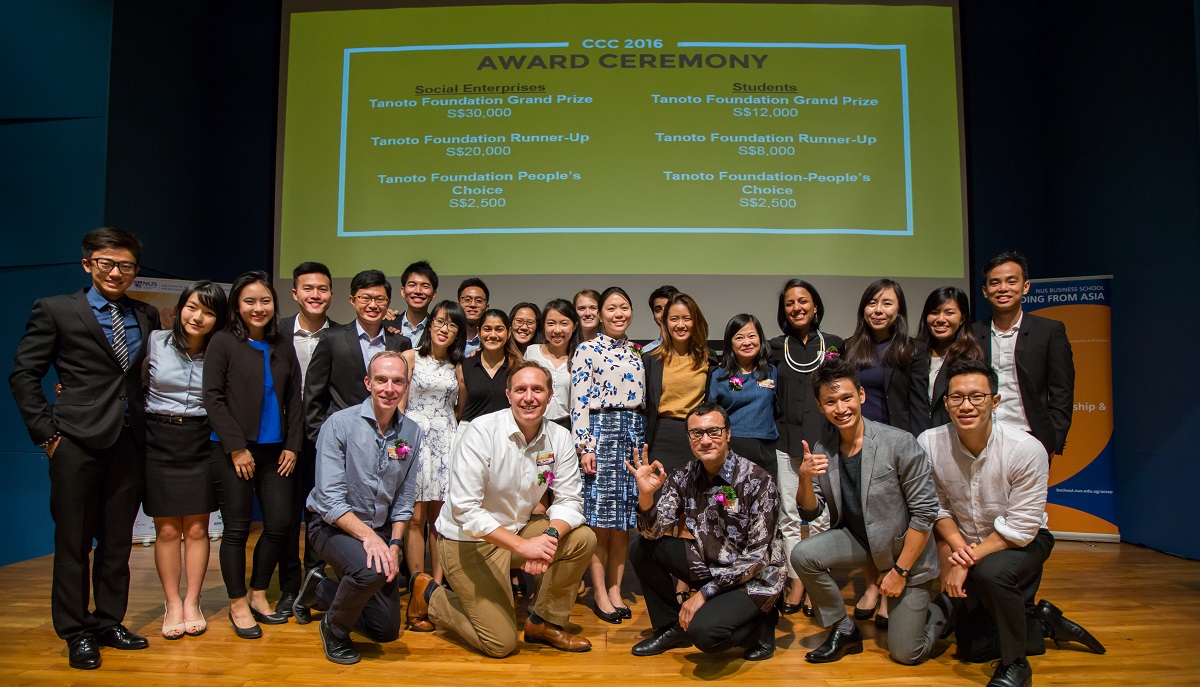 The Foundation also supports Tanoto scholars, studying at NUS, who participate in Project Sukacita. Students have the opportunity to visit Kerinci, Indonesia, a town in which RGE business groups have operations, to carry out activities such as basic health checks and education campaigns, to help the local community.
Medical student Jaron Koh shares, "I signed up for this outreach programme because this was something I have always wanted to do, conveying health and education to the less privileged communities. Tanoto Foundation gave me a helping hand when I needed it the most and I owe the Foundation a huge debt of gratitude I would never be able to repay. As such, I hope to cherish every moment and opportunity I have to pay it forward, and Project Sukacita was one such opportunity."
Ms Tanoto and her siblings were exposed to the Foundation's work early in their lives when they were brought to an orphanage to share their toys with the children there. Their parents wanted to instill in them the lesson that the more you have, the more you need to share. It is with this same spirit that the foundation was set up.
"Not many people know this, but my father started his philanthropic work when he was merely in his 30s. This is a testimony to how much he believes in giving back to society. In fact, Tanoto Foundation traces our early roots to the establishment of a kindergarten and elementary school established by my father and my mother Tinah Bingei Tanoto in 1981 in rural Besitang, in the Sumatera Utara province of Indonesia. As their children, my siblings and I remain fully committed to continuing our parents' legacy," Ms Tanoto affirms.