On 2 July 2015, The Straits Times published an article on the young business leaders of Indonesia's family businesses - John Riady of the Lippo Group, Fuganto Widjaja of Golden Energy and Resources, and Anderson Tanoto of the RGE Group. Anderson is the son of Sukanto Tanoto, the founder of RGE and a prominent entrepreneur and philanthropist.
Being educated in the United States and having worked in consultancy firm Bain & Company, enables Anderson Tanoto to bring a new outlook to the family business by improving productivity and workplace efficiency through technology. "While I may have international education and global exposure, there are still so many new things to learn," he said.
Indeed, this thirst for learning has been inspired by his father's firm belief in continuous learning. Having been forced by circumstances to stop school at a young age, Sukanto Tanoto continued his own education by undertaking management courses at leading business schools years later. To Anderson, being committed to learning the business from the bottom up, means living in a town called Pangkalan Kerinci in the 2 years since he started work in the family business. This town, located in the Riau province of Sumatra, Indonesia, is home to APRIL Group's pulp and paper mill and plantation operations. APRIL Group is the pulp and paper business arm of RGE.
Living in Kerinci enables Anderson Tanoto to be closely involved in APRIL Group's fibre operations and business transformation. He also provides strategic direction on APRIL Group's sustainability and conservation initiatives. When APRIL Group announces its Sustainable Forest Management Policy 2.0 on 3 June 2015, he said, "we believe that this (establishing of conservation areas equal in size to APRIL's plantation areas) is fundamentally the right thing to do."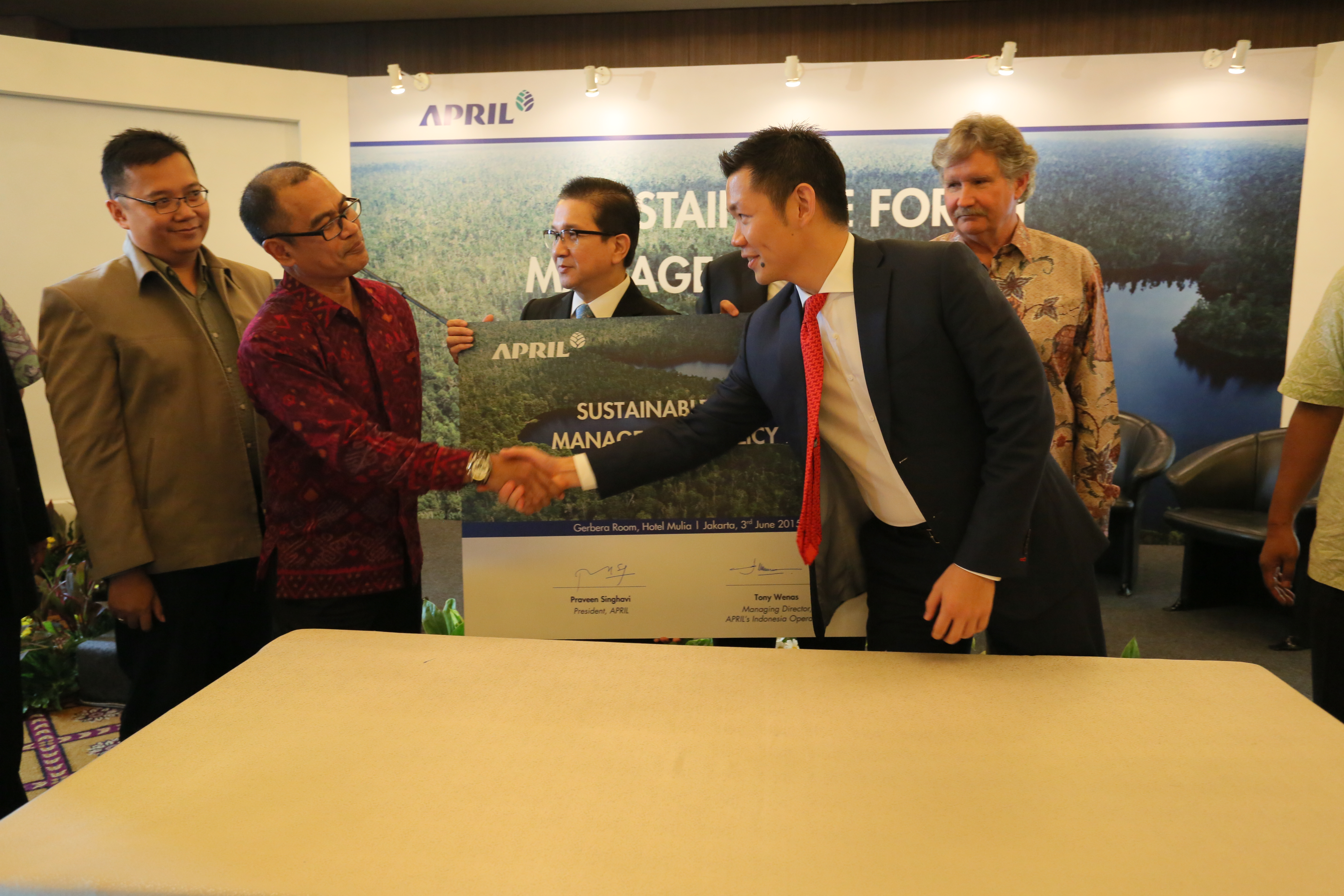 Read "Eco push, pulp fiction" published on 2 July 2015 in The Straits Times here.