Addressing the undergraduates, MBAs, and executive MBA students from the Wharton School of the University of Pennsylvania in Singapore on May 25 as a keynote speaker, RGE's Chairman Sukanto Tanoto shared candidly about his journey as an entrepreneur – his experiences and thoughts related to his business and personal life. The students were in Singapore as part of their Global Modular Course on 'Sustainable Growth in ASEAN'.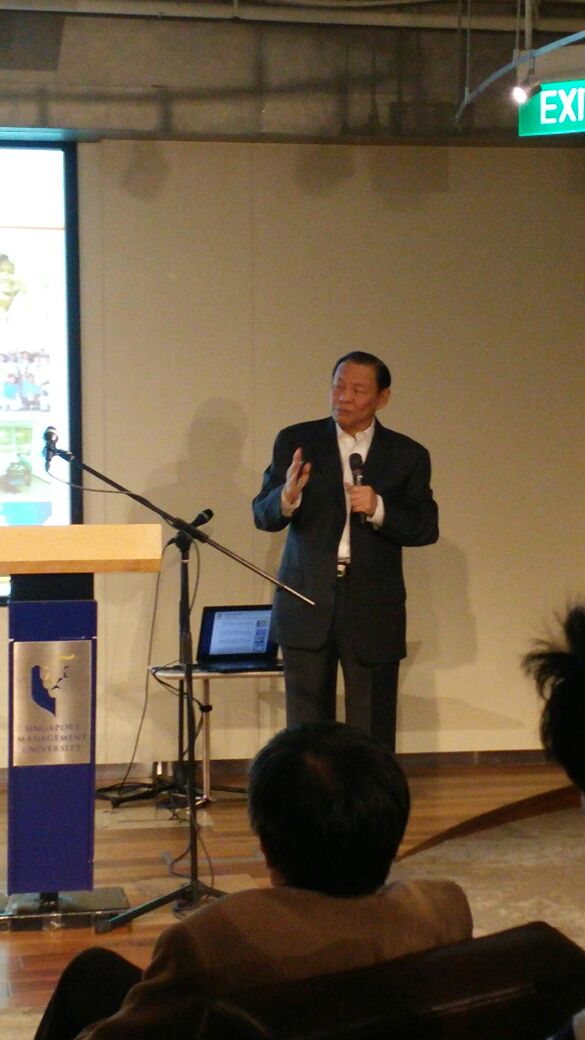 From young, Sukanto Tanoto has learnt that hard work in all undertakings will yield financial success and also lead to self-satisfaction. In 1967, Sukanto Tanoto started his own business trading in spare parts. He then went on to become a contractor and supplier to Pertamina. Business soon expanded to include construction work (building infrastructure such as bridges, roads, houses), and workshops repairing and servicing air-conditioners, machineries, heavy equipment such as bulldozers, etc.
Having his formal education cut short to enter the business world does not mean that Sukanto Tanoto stops learning. He continues to "learn by doing". When his company was handling projects for which he had no prior experience, he would not hesitate to ask the engineers recruited by him, whenever he encountered any area that he did not understand. It can be something as simple as how to read an electrical diagram or how to calculate the electrical current.
From a small trading company, Sukanto Tanoto's business has grown to be a diversified resources-based manufacturing group that spans across the globe and employs over 50,000 people today. He attributes his success in life to hard work, dedication, and most importantly education.
By being not afraid to ask when in doubt, Sukanto Tanoto is able to satisfy his constant desire to learn and acquire knowledge. Even today, no matter how busy his work schedule is, he allocates time every year to attend management courses in business and economics. Sukanto Tanoto clearly embodies the principle of "life-long" learning.
Read the full story here.
Watch the video "Sukanto Tanoto - An Entrepreneur's Journey" on Inside RGE youtube channel.