Asian Agri has built biogas plants with methane capture technology in five mills in North Sumatra, Riau and Jambi, which will reduce the amount of methane gas emission for crude palm oil (CPO) production. Methane gas, together with carbon dioxide, is the major green house gas, which contributes to global warming and climate change.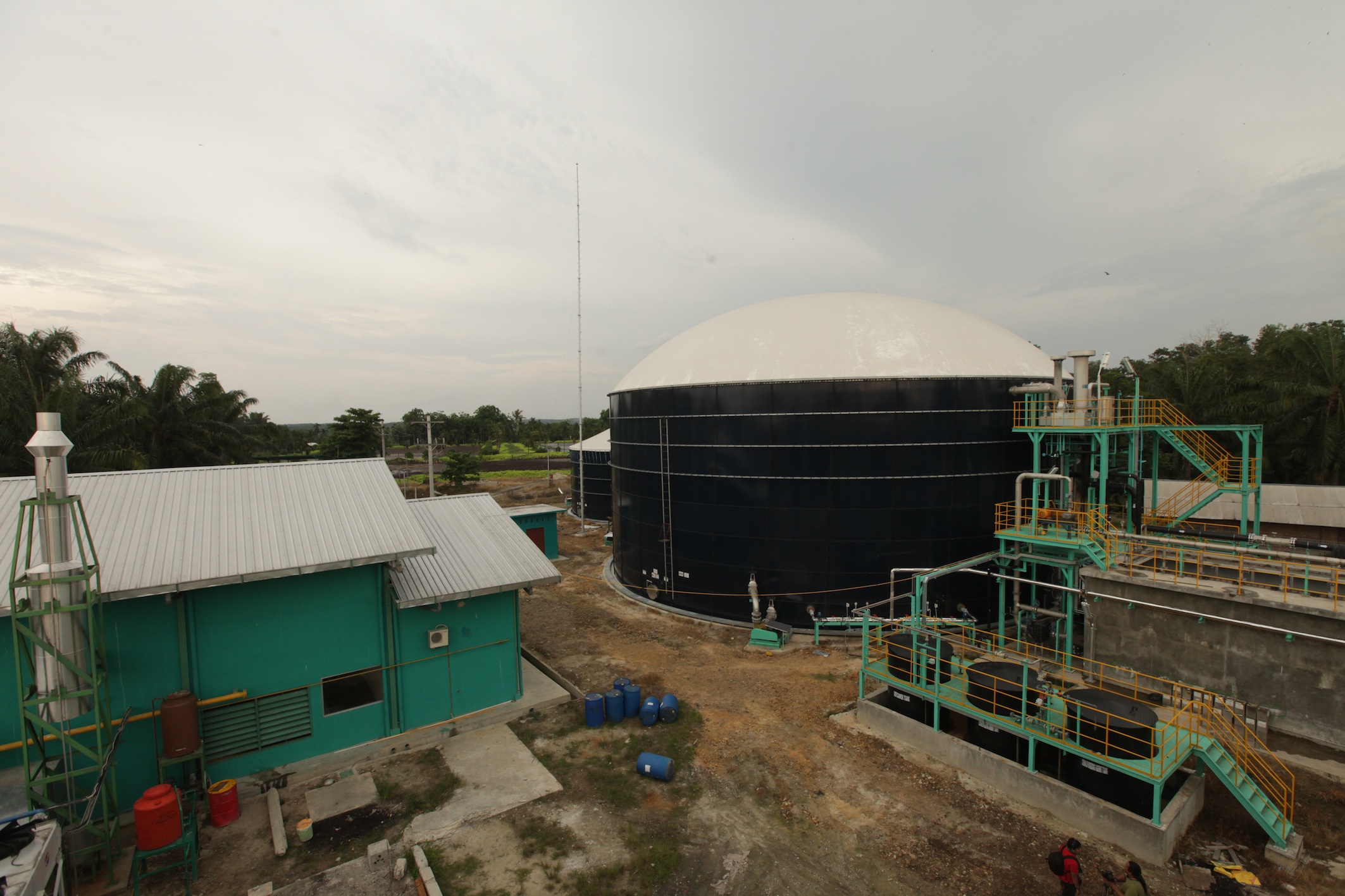 With the biogas power plants installed in Asian Agri's palm oil mills, the raw effluent will not be treated in the open-pond system anymore, instead it will be diverted to a digester tank. The methane gas formed will be captured and channelled to a gas engine for power generation to support mill processing and households of the surrounding communities.
Asian Agri understands that to minimize the green house gas emission, it has to implement future technology to complement its best management practices. General Manager of Asian Agri, Freddy Widjaja, explained that by using the "anaerobic membrane tank", an advanced technology from Japan, the treatment of POME is made more efficient and each biogas power plant can generate power of two megawatts (MW), therefore contributing to the generation of electricity for use by the communities close-by.
By promoting the use of renewable energy in its mills, Asian Agri is exemplifying the principles of its founder, Sukanto Tanoto, in doing good for the country, good for the community and good for the company. Asian Agri has proven itself committed to environmental sustainability and being a good social steward for future generations.
Read more from inside-rge