APRIL —one of Indonesia's largest pulp and paper companies – is renowned for its cutting-edge mills that have an annual production capacity of 2.8 million tonnes for pulp and 1.15 million tonnes for paper, but the company is also widely admired for its holistic community-centric initiatives. That APRIL has managed to juggle between its obligations to both the shareholders and stakeholders is a modern-day miracle in itself.
Having a solid track record in conservation and restoration, a total of 250,000 trees have been conserved under its Restorasi Ekosistem Programme (RER). APRIL has also been at the forefront in the management of forest fires, with its revolutionary work; with the Fire-Free Village Programme and Fire-Free Alliance having received recognition by both the public and private sectors.
Just as important to APRIL are its suite of community development (CD) programmes, which benefit a substantial number of locals who have a stake in APRIL's operations, which provides opportunities for the local community. In this edition of Inside RGE, we highlight some of the success stories -- testaments to APRIL's commitment to live up to its Founder Sukanto Tanoto's challenge to be Good for the Community.
Zamhur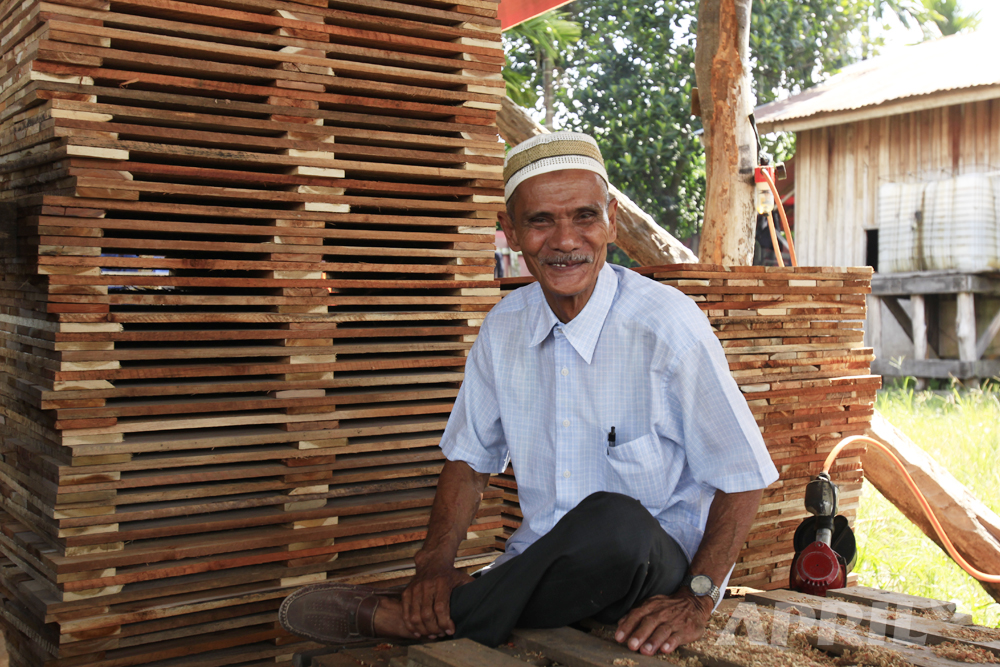 An ex-civil servant, 72 year-old Zamhur showed that age will never be an impediment for the entrepreneurial spirit. Establishing his company in 2001, Zamhur's PT Mitra Pallet Consortium Jaya specialises in manufacturing wooden pallets for APRIL. Through APRIL's recommendation and CD programme, Zamhur was able to secure a bank loan to start his company, and to receive advice on how best to manage his business. His story is heart-warming beyond measure; it has allowed the father of nine to finance his haj pilgrimage, and his children's education –his eldest son has managed to graduate from college, while another son is now training to be a doctor.
Sulaiman
In 2001, then 21 year-old Sulaiman set up his company, PT Rifky Pratama Sanjaya, under the CD programme. Today, the 38 year-old employs 30 people, and supplies up to 600 tonnes of cocopeat to APRIL. The cocopeat supplied is used as seedlings for acacia and eucalyptus trees. With a strong monthly profit, Sulaiman is now able to provide his workers with a living wage, some of whom have been able to quadruple their wages by working with him.
Husni Thamrin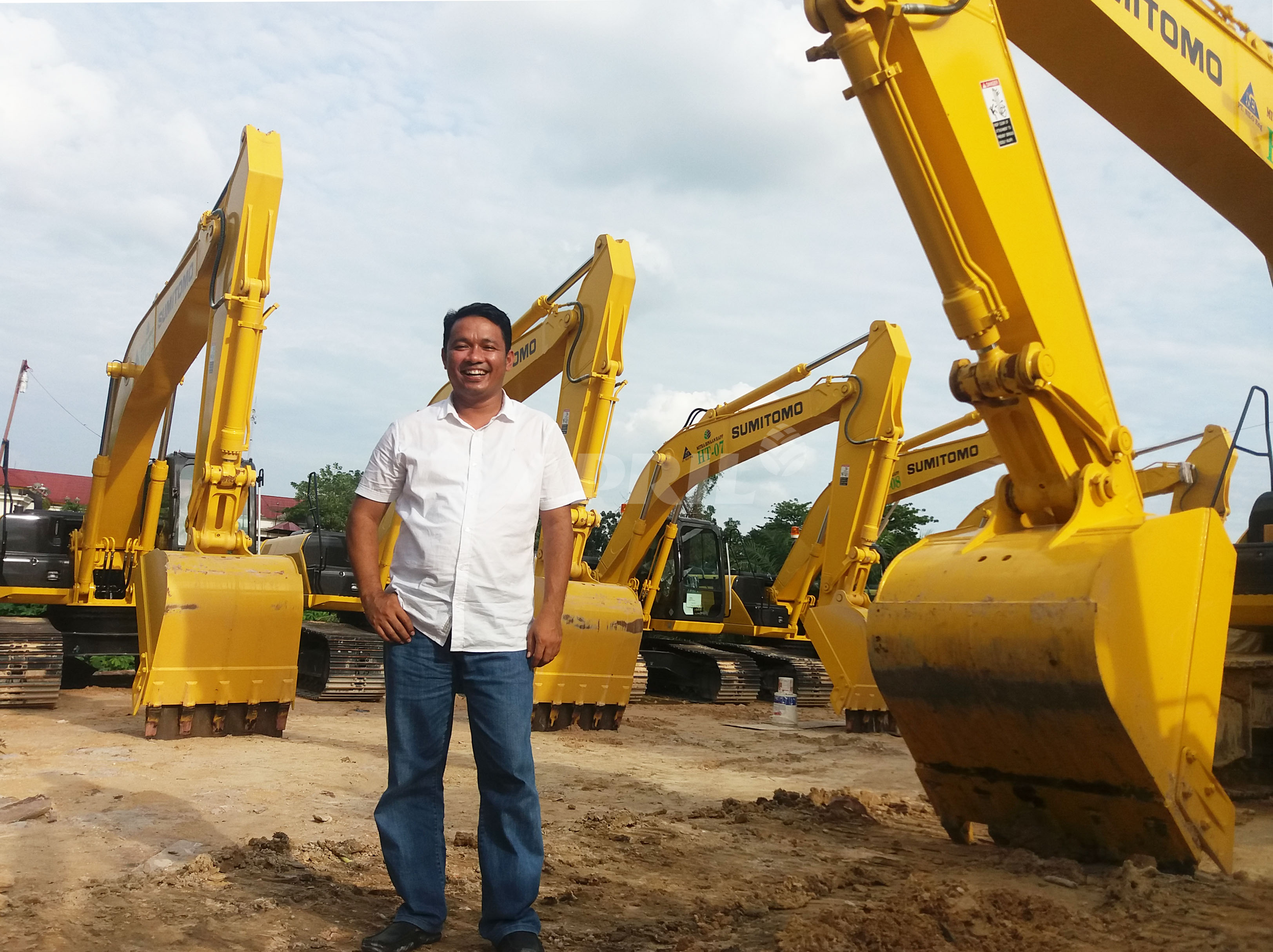 Husni's story is an inspiring example of what happens when a chance is grabbed with both hands; it is a story of raw entrepreneurial spirit meeting with unadulterated nurturing. Starting out under the CD programme with only his father's truck to start a waste transportation service, Husni is worth a staggering Rp100 billion (USD7.5 million) today. A combination of confidence, business-savvy, guidance, and sheer determination have allowed Husni to transform a one man, one truck operation into the heavy machinery behemoth it is today.
Tengku Effendi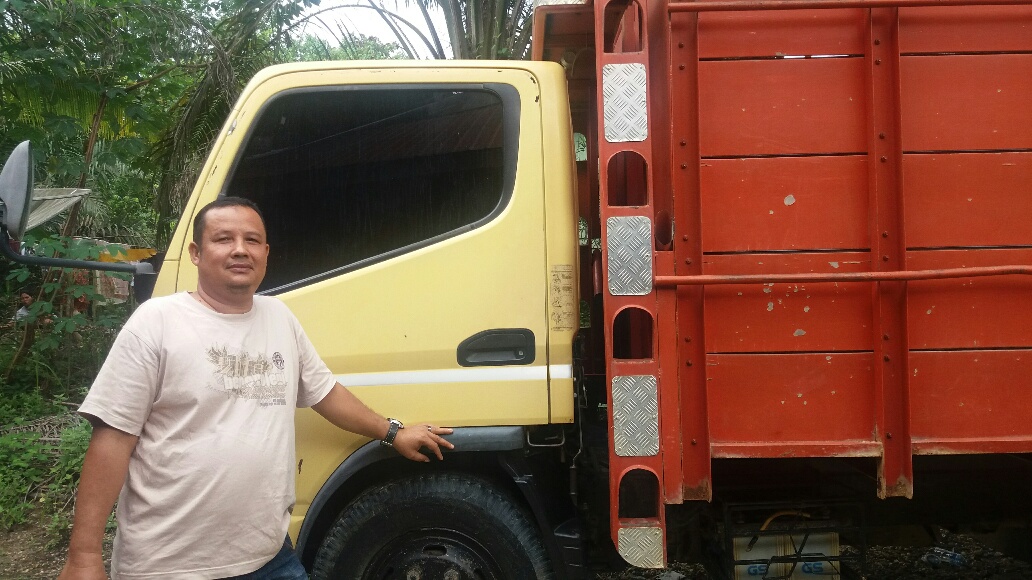 A father of three who won an award for best workplace practices with his company, PT Idlal Bersaudara, in 2014, Tengku wasn't always the model businessman he is today. Embroiled in illegal logging before the CD programme, Tengku took the brave leap of faith into doing what's right with the help of APRIL. Today, his company regularly transports fertiliser to APRIL, and the 47 year-old thanks APRIL for the learning curve he never thought he could climb.
Rumah Batik Andalan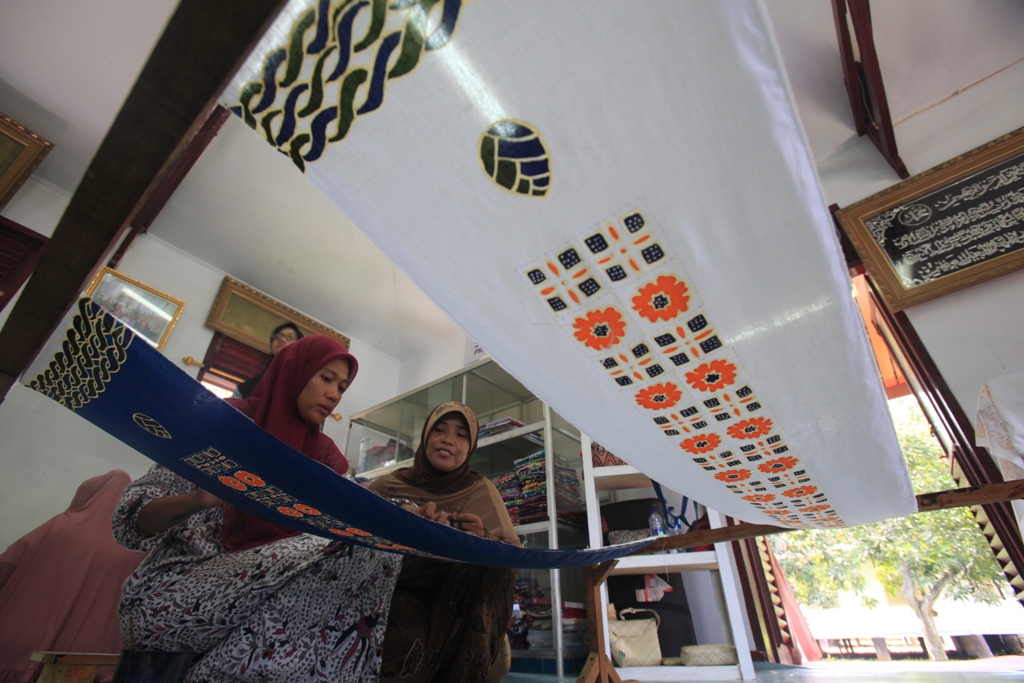 While Java might be more renowned for their Batik, the women of Kerinci have managed to shine with their own beautiful and unique Batik designs. With the help of APRIL's Rumah Batik Andalan programme, local housewives have been empowered to become masters of the Batik trade. With motifs unique to the culture of the community, APRIL has helped these craftswomen take their Batik trade to greater heights; today, the Batik pieces made through the programme is sold for profit, to both the local and foreign community