Editor's Note: The post is a guest Blog contributed by Marcus Chan. Marcus, who is 19 this year, most recently helped out at the Global Compact Network Singapore Youth Forum. He is currently a student at Ngee Ann Polytechnic, studying Clean Energy Management.
It was interesting, and impressive, to see how one man's vision and will was able to transform part of Pangkalan Kerinci into a bustling town, one of the most developed township in the Riau province. The presence of APRIL Group and its subsidiary, Riau Andalan Pulp and Paper, has thoroughly benefitted the local community through the development of critical infrastructure such as schools, housing and healthcare. This truly embraces the founder, Mr. Sukanto Tanoto's vision of "Good for Community, Good for the Country, Good for the Climate, and Good for the Company".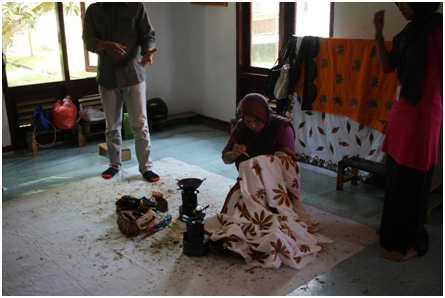 As a Clean Energy Management student, it is great to see steps being taken to mitigate the issue of haze. We were invited to see how the local firefighting team trains to combat the fire, and their other schemes where communities are awarded funding and materials to upgrade existing infrastructures such as roadways and amenities if there are no fires in the village.