Medicine is a vessel of hope that improves the lives of millions around the world. Yet, ironically, there exists in medical research a "valley of death" i.e., a lag between the lab bench and the commercialisation of a drug. Exacerbating the lag is often a lack of funding integral for the taking of newly-discovered drugs to the marketplace. One expert keen to avoid this pitfall, is Professor Stuart Cook.
Prof. Cook is currently the Tanoto Foundation Professor in Cardiovascular Medicine at Singapore's only U.S. styled graduate medical school, Duke-NUS Medical School. Concurrently, he helms the Duke-NUS Cardiovascular and Metabolic Disorders Signature Research Programme. The professorship, established through a gift by Tanoto Foundation is worth US$2.5 million dollars, and has allowed Prof. Cook to fully focus on furthering his contributions in cardiovascular medicine.
The World's Biggest Killer
According to the World Health Organisation, cardiovascular disease is the leading cause of death worldwide. Belinda Tanoto, member of Tanoto Foundation's Board of Trustees, said, "Asians account for half the cases of cardiovascular disease, and the number is set to rise. With our gift, we hope to accelerate medical discoveries that will help doctors treat heart disease more effectively."
Specifically, Prof. Cook's work uses human genetics in a bid to achieve breakthroughs. Looking at interactions between the our genes and the environment, it could provide answers that help identify risk factors yet unknown; Prof Cook's research could potentially explain why two people with the same genetic predisposition to cardiovascular disease experience vastly different fates -- it could mean the difference between life and death. Prof. Cook's work also has significant implications in helping us understand diseases pertinent to Asia.
An Appetite for Innovation
As Prof. Cook explained, "We are looking at problems with the electricity of the heart, which causes young men specifically to die suddenly. It is particularly prevalent in Indonesia, Thailand, Malaysia, and Singapore. As of now, we don't understand what is normal in Asia, from a genetic point of view. So if I sequence the DNA of a person from Singapore or Indonesia, I see a lot of things I haven't seen before."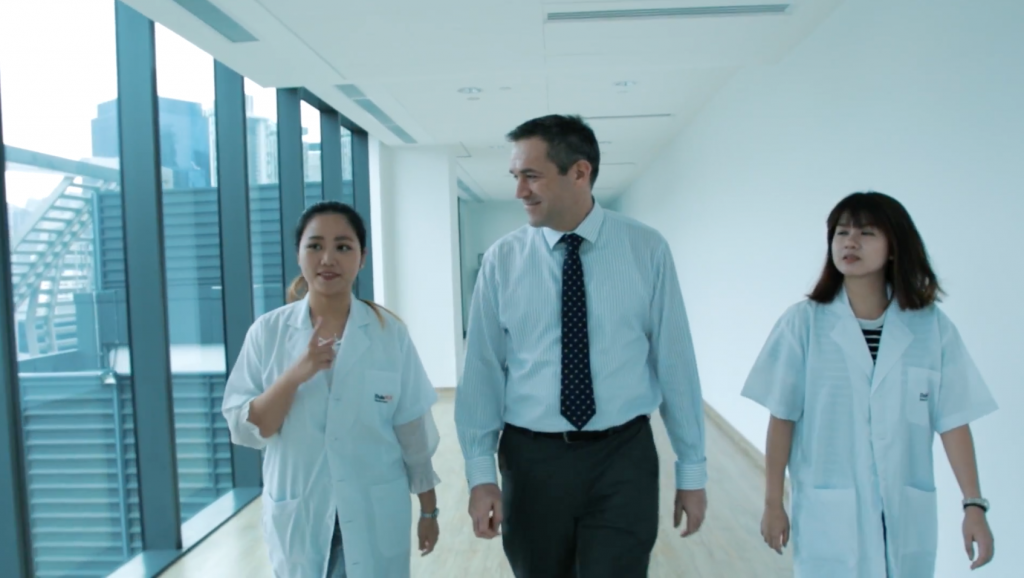 Prof. Cook's work in the field would hopefully provide some much needed impetus to a field of medicine that has thus far seen slow-moving changes.
"Many of the medicines we use today were made 20 years ago. So we need people to drive innovation. We are building large databases, and we have large ambitions. The discovery of new science is extremely important," explained Prof. Cook
Tanoto Foundation, founded by entrepreneur and philanthropist Sukanto Tanoto, has been a firm supporter of medical research, particularly on diseases experienced by Asian populations. In addition to establishing professorships to spur research, it recently contributed a transformational gift to the SingHealth Duke-NUS Academic Medical Centre to establish the Viral Research and Experimental Medicine Centre @ SingHealth Duke-NUS (ViREMiCS).