Sulaiman is a man with both his feet firmly planted on the ground. Every day, he surveys the operations of his coco peat company, which supplies 200 tonnes of the ecologically friendly, bio-degradable and recyclable material derived from the husk of the coconut per month to APRIL's operations in Riau.
Sulaiman's company, Rifky Pratama Sanjaya, today employs 40 staff, spread across Pangkalan Kerinci and Lampung Province, and is an integral part of APRIL's supply chain. Sulaiman's success story as an entrepreneur is one of many supported by the numerous opportunities created by the Indonesian pulp and paper industry, which collectively contributes 6.7 percent of the country's national manufacturing industry gross domestic product (GDP) and US$ 3.9 billion (non-oil export) to the country's exports.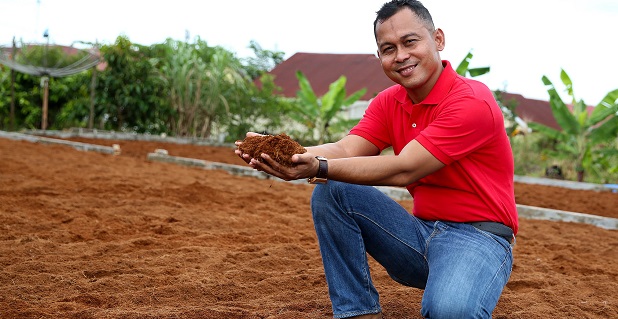 Local Entrepreneur Comes Good
"I became [part of the] RAPP supply chain in 2012. I used to work as a contractor on a government project before this," said the Sulaiman, who is Kerinci born-and-raised. PT RAPP is APRIL's operations arm.
"RAPP doesn't give the capital for investment, but it made a recommendation to Bank Mandiri and Bank Rakyat Indonesia," Sulaiman said. "It is not bad, I can pay my staff a living wage, plus some incentives if they work overtime or the job requires additional effort."
"One of my staff members used to work odd times, helping his father, who is a fisherman and they barely earned Rp 1 million per month. Working here, they can earn more, and some can even earn up to Rp 4 million per month," the 38-year-old businessman added.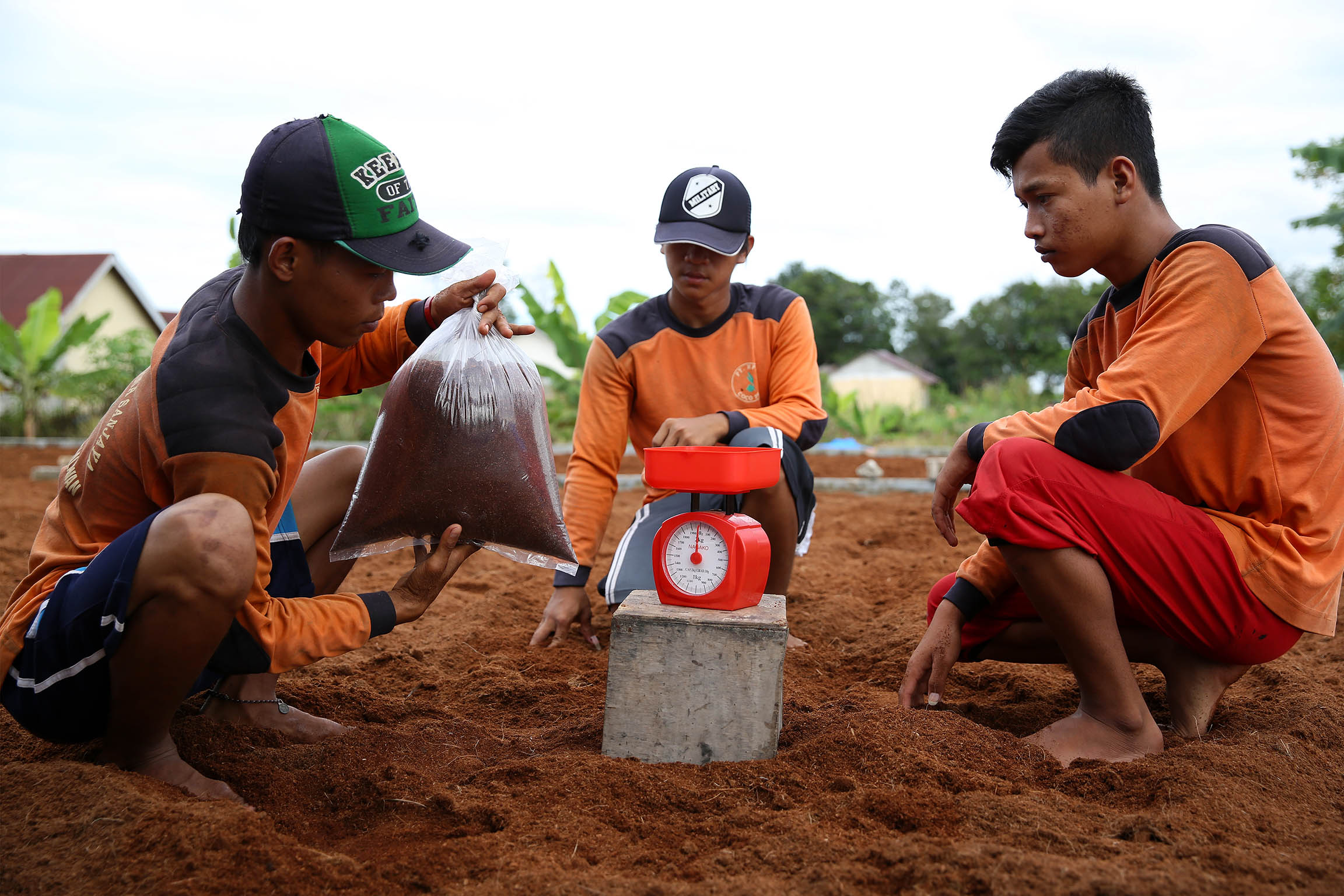 Doing Well for the Community, Country, and Company
The relationship between APRIL, founded by Indonesian businessman Sukanto Tanoto, and the Kerinci community continues to thrive. While 25 years ago Kerinci had a population of 200 households, today the living conditions of the town's population are vastly different. Town numbers have swelled to 102,296 inhabitants, roads have been laid, there is a small airport, and two shipping ports that transport pulp, paper and oil palm products to the rest of the world. These are visible testaments of the commitment Sukanto Tanoto and the businesses he founded has for the community.
RAPP employs 5,800 workers directly and 20,000 indirectly in its forest plantation and the company continues to create a multiplier effect on Riau's employment rate, having so far created 90,000 job opportunities in various areas.
"I am glad that RAPP chose to empower the locals by providing them with good business. We contribute to the region's economy as a growing business rather than as bystanders" observed Sulaiman.