The Indonesian archipelago of some 17,000 islands is home to some of the largest forests in the world. According to the Forestry Statistics of Indonesia published by the Ministry of Forestry in September 2013, 52.3% or 99.6 million hectares of Indonesia are forests. Of the 4,000 types of trees found, 267 have high economic value. More than 3.76 million people work in the forestry sector, contributing around USD 21 billion, or 3.5% of Indonesia's GDP.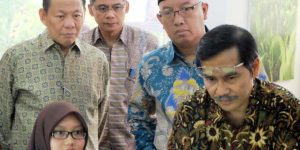 On December 21, 2015 during the opening of the Tanoto Forestry Information Centre—a partnership between Institut Pertanian Bogor (IPB), also known as the Bogor Agricultural University, and Tanoto Foundation—Mr Sukanto Tanoto, founder of the Tanoto Foundation said, "The forestry's industry and sector is crucial to the economy of Indonesia. To improve the sector's contribution, Indonesia needs people knowledgeable in forestry. These are the people who can use and develop applicable knowledge. We hope Tanoto Forestry Information Center will produce prominent scientists and practitioners of forestry at the national and international levels."
One year on, the Tanoto Forestry Information Centre is already a hive of activity and well on its way to fulfilling its vision to become a centre of excellence for forestry scientific information and environmental services, averaging nearly 400 visitors per month.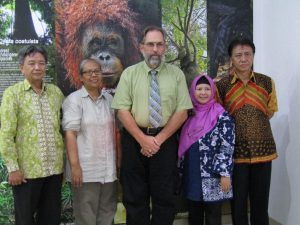 In addition to students and lecturers from IPB's Forestry Faculty, the Tanoto Forestry Information Centre has had the pleasure of hosting internationally renowned experts who have conducted guest lectures and seminars. These thought leaders include: Prof. Dr. Dirk Holscher and Dr Delphine Clara Zemp from the University of Gottingen; James Reed, Josh van Vianen, Jos Barlow and Terry Sunderland from the Center for International Forestry Research; Jacob Phelps, Rachel Carmenta, Aiora Zabala and Willy Daeli from Lancester University; and Prof Paul J. DuBowy from Ecohydrology Associates.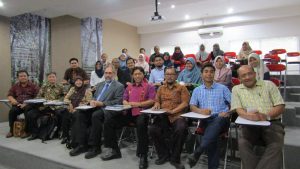 To position the Tanoto Forestry Information Centre as a hub for networking and collaboration among the national and international forestry stakeholders where knowledge and technology are shared to support the forestry sector, the centre has also hosted a number of professional visitors and events.
These included visiting students from Taiwan, researchers from the United States, and delegates from the 2016 International Union of Forest Research Organisations (IUFRO) Congress. So far, feedback from the students and faculty at IPB as well as from the visitors have been highly encouraging.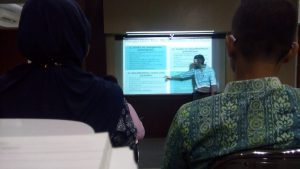 Elaborating on why the Tanoto Foundation has decided to assist IPB in setting up a forestry information centre, Mr Sukanto Tanoto said, "The establishment of Tanoto Forestry Information Center is a testament of our support in the effort to develop the knowledge of forestry in Indonesia. Therefore, we hope that Bogor Agricultural University, in partnership with other universities and research institution on forestry, will be able to expand and develop an information centre that can support research and knowledge on forestry and forestry studies."