On 13 April 2015, Indonesia's prominent philanthropic foundations gathered in Jakarta for the Workshop on Fostering Commitment and Leadership for Philanthropy's Engagement in the Post-2015 Development Agenda for Indonesia, organised by United Nations Development Programme (UNDP). The event also marked the launch of the Post-2015 Partnership Platform for Philanthropy in Indonesia to combat poverty and promote sustainable development in the country.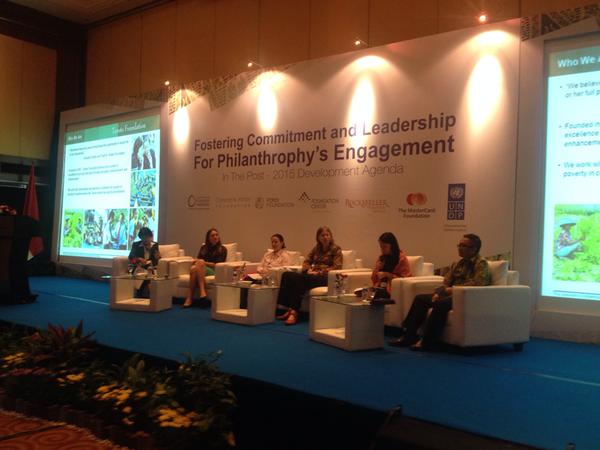 This project, run by UNDP, the Foundation Center and a group of foundations guided by Rockefeller Philanthropy Advisors, strives to assist philanthropic foundations worldwide to play a more active role in the planning and implementation of the Sustainable Development Goals (SDGs). Coordinating Minister for Human Development and Culture, Puan Maharani, welcomed the launch of the Platform in Indonesia, "Philanthropists are a great asset to the country, and it's time for us to have a unified platform that allows us to work together to support our fellow citizens in this vast country."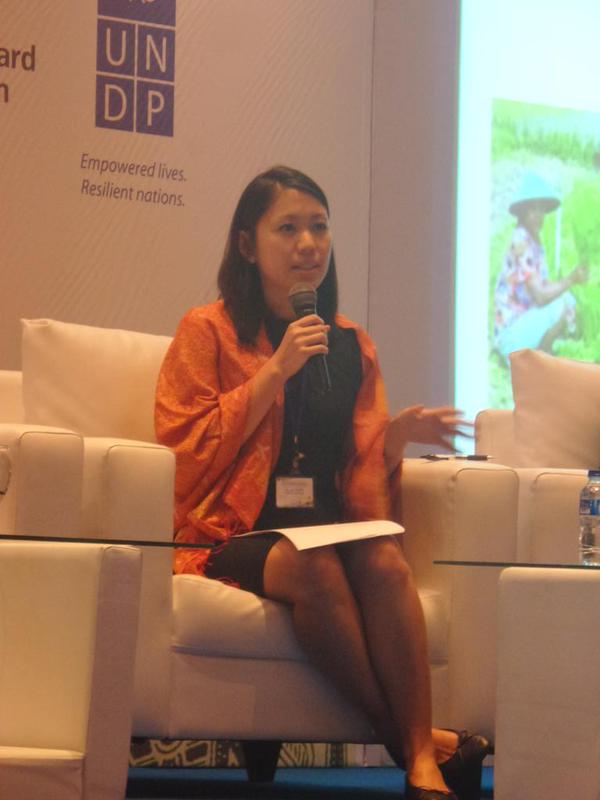 Belinda Tanoto, a member of the Board of Trustees of the Tanoto Foundation established by Sukanto Tanoto, was one of the speakers on the panel discussion on "Knowledge Management for Effective Philanthropy Programs". She outlined the vision of Tanoto Foundation during the session and illustrated how Tanoto Foundation uses data to plan and support their education initiatives in Indonesia. She also emphasized that effective data management and analysis is necessary to ensure well-targeted support in Indonesia.
To encourage knowledge exchange globally, the Platform initiative will setup a web portal, SDGfunders.org, that will make data on philanthropic investments freely available and serve as a worldwide hub for sharing case studies and online discussions.
"The Platform supplies the framework for successful collaboration among foundations, NGOs, and governments," said Bradford K. Smith, president of Foundation Centre. "Good information and open communication will be a key ingredient if the partners are to make meaningful progress on the wide variety of goals outlined by the SDGs."
Click here to read the press coverage in Jakarta Post.
Read about how Tanoto Foundation tackles poverty with 3 E's from www.inside-rge.com